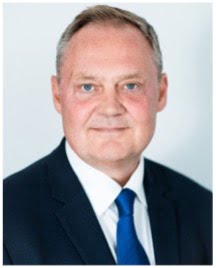 We are thrilled to announce that Andrew Ridley, esteemed healthcare leader with a wealth of experience in NHS leadership roles, has joined CF as an advisor! With his impressive background and expertise, Andrew brings immense value to CF.
Andrew served as NHS England's Regional Director for London in 2022, a testament to his exceptional leadership capabilities. Prior to this role, he held the position of Chief Executive at Central London Community Healthcare NHS Trust and served as the Regional Director for the South of England at NHS England. During his tenure as National Programme Director for the Better Care Fund, Andrew played a pivotal role in driving improvements across various government agencies.
Before joining NHS England, Andrew spearheaded a cross-government task force aimed at enhancing the better care fund. His role as Managing Director for the NHS Commissioning Support Unit in North and East London further solidified his expertise in healthcare provision, commissioning, and regulation. From 2005 to 2011, Andrew held key leadership positions at NHS Tower Hamlets (Primary Care Trust), where he successfully implemented numerous health improvement programs centred around primary and community-based care.
Andrew's breadth of experience extends beyond NHS organisations. He has also made significant contributions to acute hospitals and charities, having worked at Guy's and St Thomas' NHS Foundation Trust and the Terrence Higgins Trust.
As an experienced NHS executive, Andrew's insights and guidance will be invaluable to our company. His diverse background across provision, commissioning, and regulation positions him as a true authority in the healthcare industry.
We warmly welcome Andrew to our team and look forward to the immense value he will bring as an advisor. His wealth of experience and leadership will undoubtedly contribute to our continued success in delivering exceptional healthcare solutions.
Please join us in extending a warm welcome to Andrew! We are excited to have him on board.