Our Commitments
Making a difference to our people and the wider community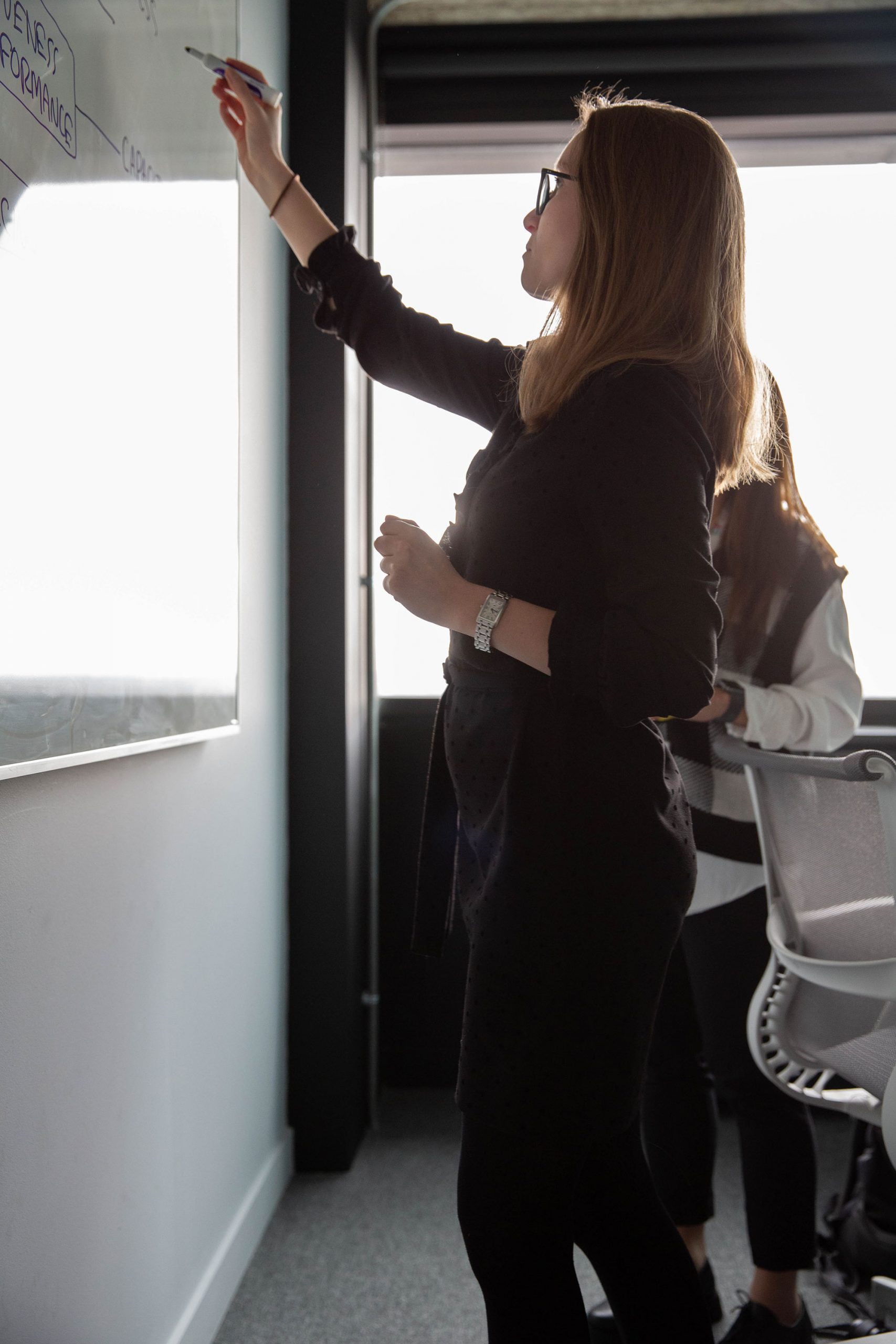 CF is a vibrant, diverse and inclusive company. We are committed to supporting our employees' growth in an environment that is free from discrimination and enables them to be authentic and bring their whole selves to work.
But equality, diversity and inclusion go far beyond the workplace. As leaders in healthcare, we must also be at the forefront of social responsibility. We are dedicated to making a difference by eradicating health inequalities and extending our commitments to stakeholders in the community. We inspire clients to innovate and sustain change, and we use our expertise to undertake pro bono work with various charity partners.
CF truly believes in environmental sustainability, which is why we conduct operations ethically in a way that removes our carbon footprint and other environmental damage.
Each of our commitments has its own steering group with defined outcomes, and we encourage all staff to actively participate in driving our ED&I, CSR and net-zero agendas forward.
Equality, diversity and inclusion
We want to create a working environment in which everyone, at every level of the organisation, is supported in their career, respected and feels like they belong. The value we bring is driven by our staff, and we believe that diversity only enhances this value. We are commited to advancing our ED&I agenda across the full company to ensure our organisation and our clients can benefit from a staff base with a broad range of backgrounds and perspectives.
We have refreshed our hiring process — using inclusive talent channels, standardised screening processes, recruitment tracking data and improved interview processes with diverse panels — to help diversify our workforce and build a more inclusive culture.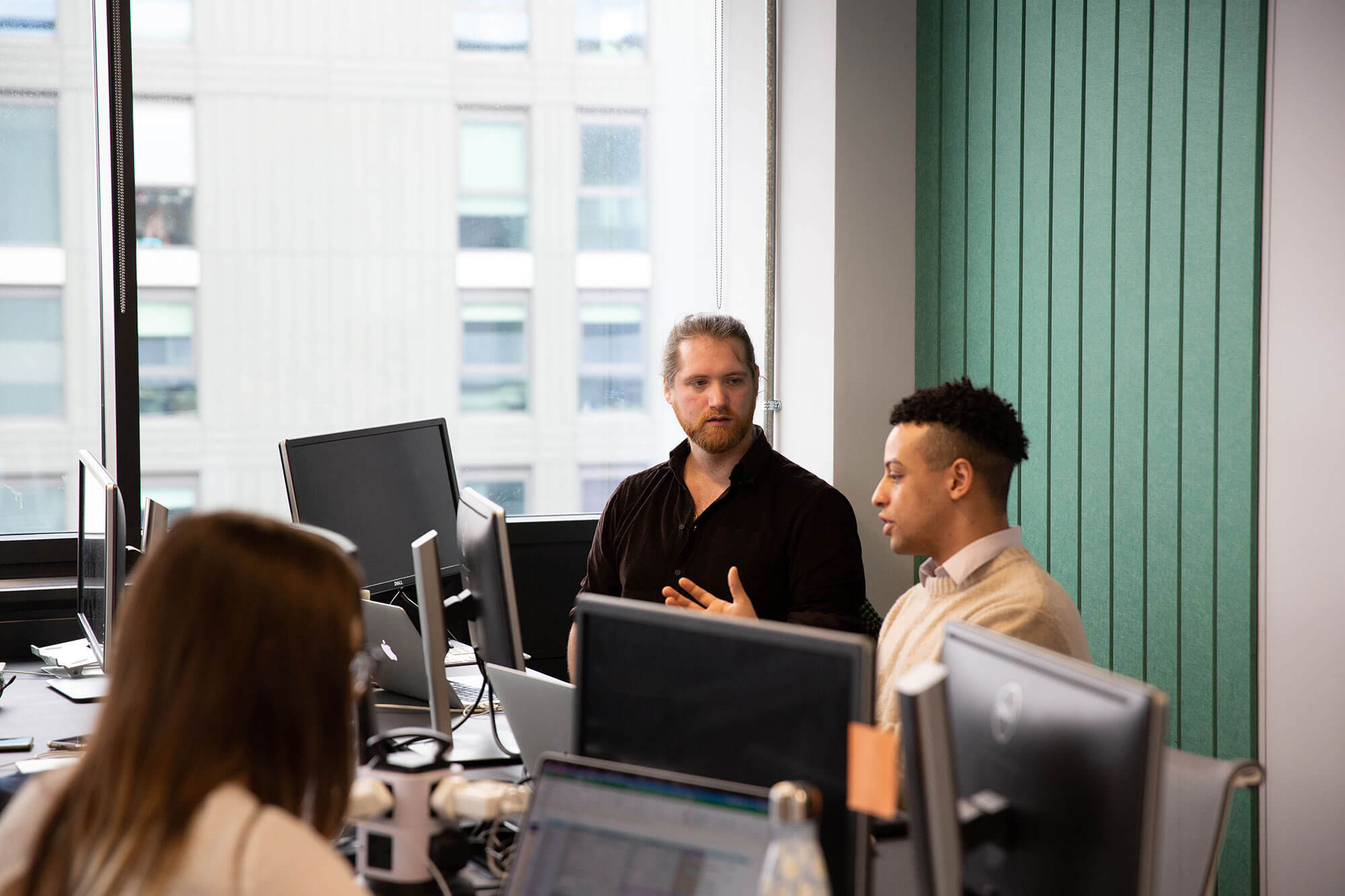 Diversity is important to us at CF. We greatly value the diversity of thought, ideas and perspectives that comes from working with people with different lived experiences. We are committed to diversifying our organisation, and our ambition is to reflect our local London community.
Ethnicity:
We are striving towards an overall target of 40% of our workforce being people from minority ethnic backgrounds, which matches the current demographic composition of London. Specifically, we set a target of 20% by the end of 2021/22, which has been met, and are aiming to meet a target of 30% by the end of 2022/23.
Gender:
Our aim is for a gender-balanced organisation, inclusive to all genders, at all levels of seniority. We are proud to have achieved a company-wide gender balance of men and women but are still looking to increase representation of women within our leadership and Data Innovation team.
Innovation is also core to our work, and we believe that a diverse team breeds success in this area. We value everyone's contributions and want to encourage diversity of thought by creating safe spaces for staff to speak up and educating ourselves on how we can create supportive debate that builds on ideas and shapes solutions.
To foster a culture of inclusivity, we also invest in team-building and non-work socials, recognise the achievement of all goals (not just work-related endeavours) and use a 'what matters to me' framework as part of team mobilisations. We want to build strong, trusted and authentic relationships with each other, celebrating what makes us alike and what makes us different in equal measure.
Our ED&I agenda is constantly evolving. We recognise there is more work to do in this field, and we embrace our learnings as a company to continue pushing forward. We are transparent in how we are progressing in our journey to achieve our ED&I aims — issuing an ED&I survey every six months to measure and demonstrate our progress to all staff, advisors and regular associates.
In order to meet our ED&I objectives, we have set out these pledges:
Diversity is important to us at CF. We greatly value the diversity of thought, ideas and perspectives that comes from working with people with different lived experiences. We are committed to diversifying our organisation, and our ambition is to reflect our local London community.
Educating ourselves and sharing our knowledge so that we all learn about the pervasive impact of discrimination and understand what we must do to deliver equality in every aspect of CF and for the communities we serve through our healthcare partners.​
Measuring our progress so that we deliver tangible results against our targets, maintain our focus on driving progress and take action where we still need to improve.​
Creating safe spaces so that everyone at CF is comfortable speaking up, asking questions and sharing their experiences so we can all move forward together.​
Publicly supporting so that we can harness the reach of our networks to support ED&I causes and publicly convey our absolute commitment to pursuing equality for everyone.
CF is committed to advancing this agenda in everything we do, enabling us to better meet the needs of the organisations and communities we serve to deliver meaningful change. We recognise the inherent inequalities that exist within healthcare and seek to resolve these inequities in partnership with our clients. We have refined our consulting methods, developed practical tools to help overcome inequality and built strong networks to support thought leadership — enabling us to share ED&I insights with the wider healthcare sector, engage the local community and influence clients where we can really make a difference.
Corporate social responsibility
We are privileged to work with a group of passionate and talented people, and we believe we have a responsibility as a company to deliver a societal impact that goes far beyond our client work.
We use our consulting and data innovation expertise to undertake pro bono work with various charity partners, particularly where our insight into healthcare can advance their cause.
For example, CF worked with Scleroderma and Raynaud's UK (SRUK) to refresh its corporate strategy and set objectives for the next three to five years — putting a plan in place to help the charity achieve its overarching aims to increase awareness, empower those affected by scleroderma or Raynaud's and improve healthcare and research. We also supported Youth Talk, a small mental health charity in St Albans, to articulate its vision and set out a strategy for the next five years.
Through our pro bono programme, we aim to demonstrate our values and utilise the skills of our employees — providing staff with the opportunity to champion CSR and contribute to a broader impact. Our pro bono work gives our teams direct exposure to the charity sector, enabling staff to apply their experience and skills and benefit from further opportunities to learn and extend their skillsets.
CF also has a dynamic fundraising programme, which raises further funds for charities that our teams are passionate about.
Net zero
We are thrilled that CF has successfully met its pledge to be a carbon-neutral company by April 2022. To reach our goal of net zero, we made changes to the way we operate. We reduced emissions from sources within our control; for any remaining footprint, we offset emissions through certified schemes.
We will also support our staff to reduce their personal footprints by collectively building knowledge and promoting initiatives that support sustainable lifestyles. Our clients and team members should be confident our work and operations leave no negative impact on the environment.
To achieve this pledge, we have been working with Carbon Neutral Britain, which helps businesses calculate and offset their carbon footprint to reverse their impact on climate change. We have also outlined several initiatives to which helped us reach our net zero goal:
Promoting a greener commute for employees by making cycling to work as easy as possible (cycle to work scheme) and offering an electric car scheme
Optimising the environment we work in through energy-efficient lightbulbs, heating and air conditioning
Educating staff on recycling and ensuring practices are adhered to
Offering staff reusable coffee cups to cut down on waste
Purchasing office supplies from sustainable suppliers
Ensuring all office catering is purchased from a local and sustainable supplier (avoiding single-use plastic where applicable)
Choosing green electrical appliances and using rechargeable batteries where applicable
Making staff aware of how to switch their pension investments to 'green investments'
We will continue monitoring our net zero status, running regular surveys to determine our progress and identify continuous areas for improvement.
More Information on our carbon reduction plan can be found here.