Below we summarise the H2 financial guidance for October 2021 to March 2022, released on 30th September 2021.
The full document can be found here.
The guidance details the continued focus on supporting the recovery of services and providing an NHS financial framework that enables system collaboration.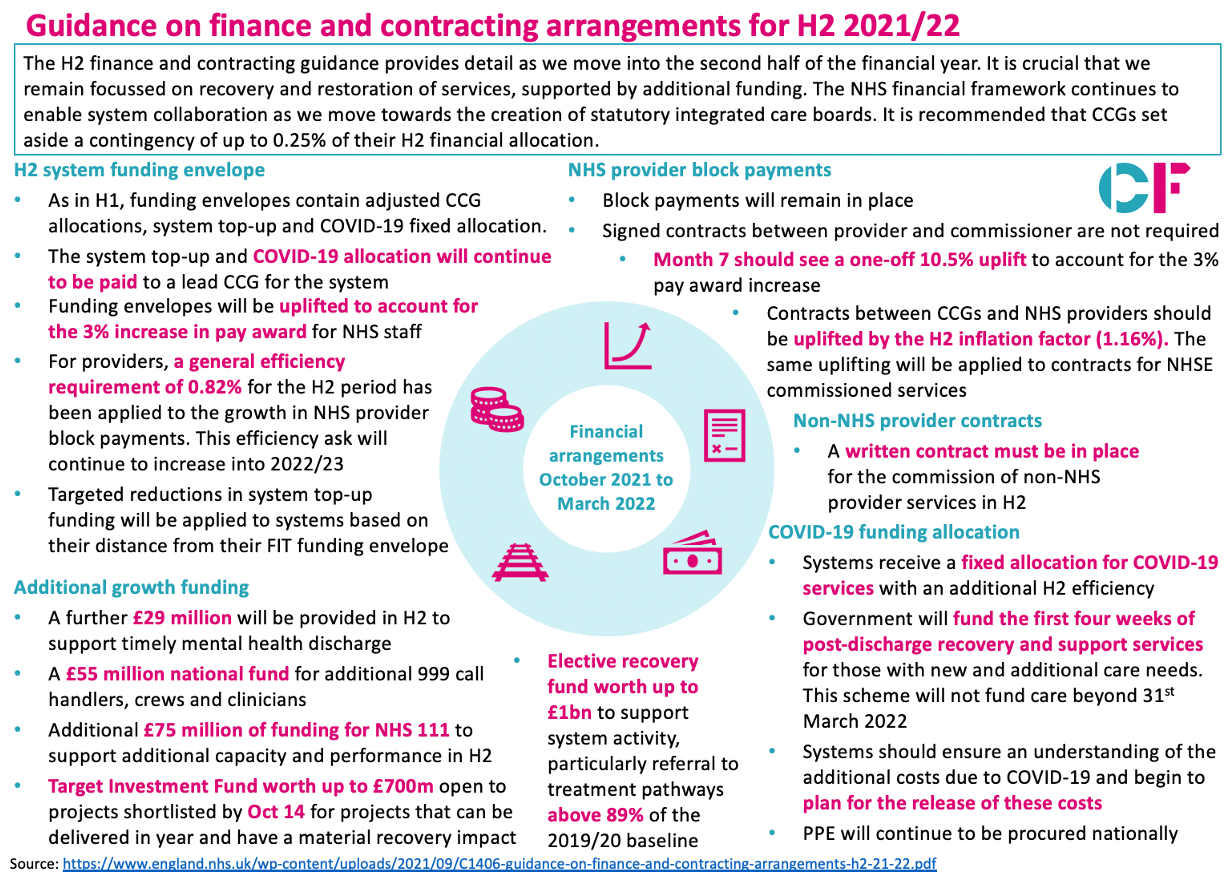 The guidance builds on the H1 guidance that was published in March 2021. See the full H1 guidance can be found here.