In April 2022, ICSs become statutory organisations, representing the biggest restructuring of the health and care system in almost a decade.
It is crucial that these new reforms improve integrated working better than previous attempts. These changes also represent an opportunity to address health inequalities and to deliver holistic care in the most appropriate setting whilst relieving the unprecedented pressures on the NHS and care providers.
Together with the IPPR, we have created a new integration index that seeks to address integration taking account of 23 metrics across three 'chasms'; between mental health and physical health, community-based and hospital-based care and health care and social care.
The integration index is publicly available to allow ICSs to understand where they are and consider their own priorities. It is recognised that the specific metrics included in this first draft of the index may be subject to improvement and iteration so feedback is invited on our approach and methodology so that this should become a recognised index to drives progress in integration and contribute towards better patient outcomes and experiences.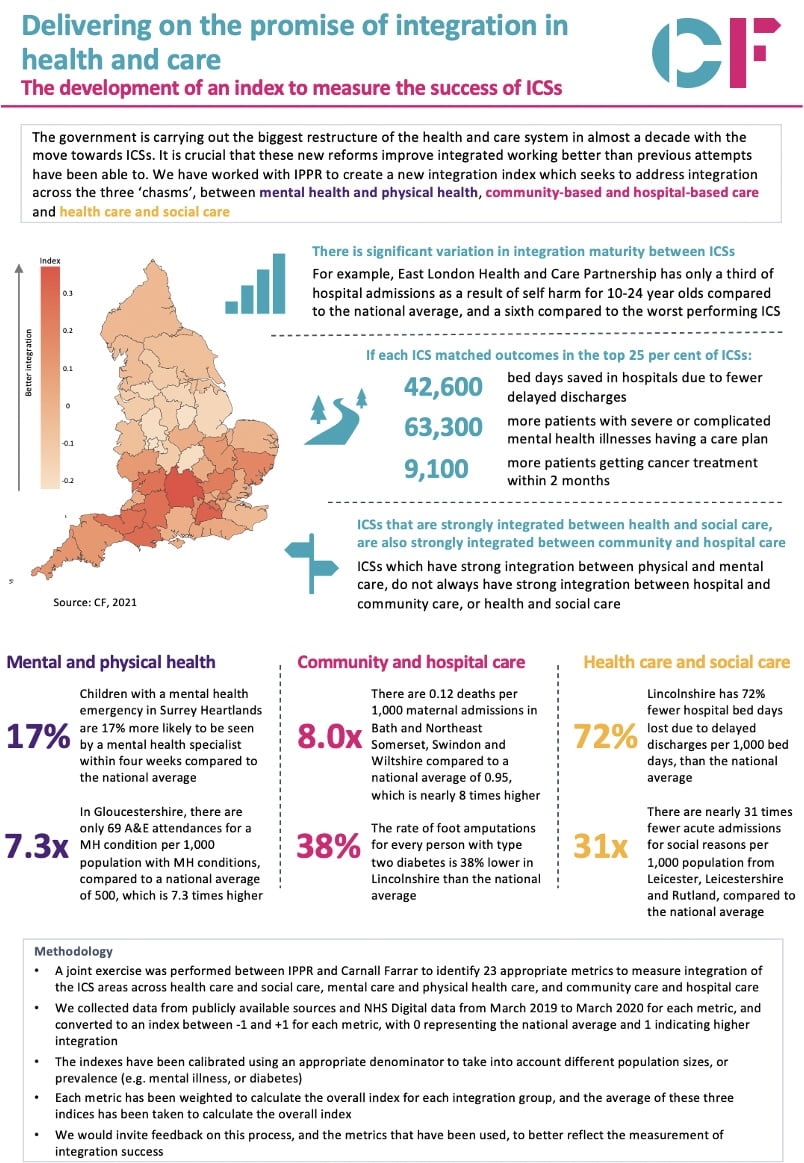 The IPPR press release can be found here and the full IPPR report here.