On June 8th, 2023, the NHS published its first EDI (Equality, Diversity, and Inclusion) Improvement Plan, setting out targeted actions for integrated care boards and providing ICBs with a framework to develop their own local plans. The plan will enable the NHS to achieve its strategic EDI outcomes while combating prejudice and discrimination—both direct and indirect—within its workforce.
Research has consistently shown that a diverse workforce operating within an inclusive environment not only enhances staff experience but also reduces turnover rates. Moreover, it fosters the development of more innovative and productive teams. The urgent need for improvement is underscored by headline statistics from the 2022 NHS Staff Survey, as well as the Workforce Race Equality Standard and the Workforce Disability Equality Standard.
To address these challenges, the plan outlines six overarching actions that encompass various domains, such as recruitment, training, and tackling health inequalities within the workforce. Each of these actions comprises a range of SMART interventions designed with each protected characteristic in mind and accounting for intersectionality.
For a succinct overview of the plan and its key next steps, please refer to our latest snapshot: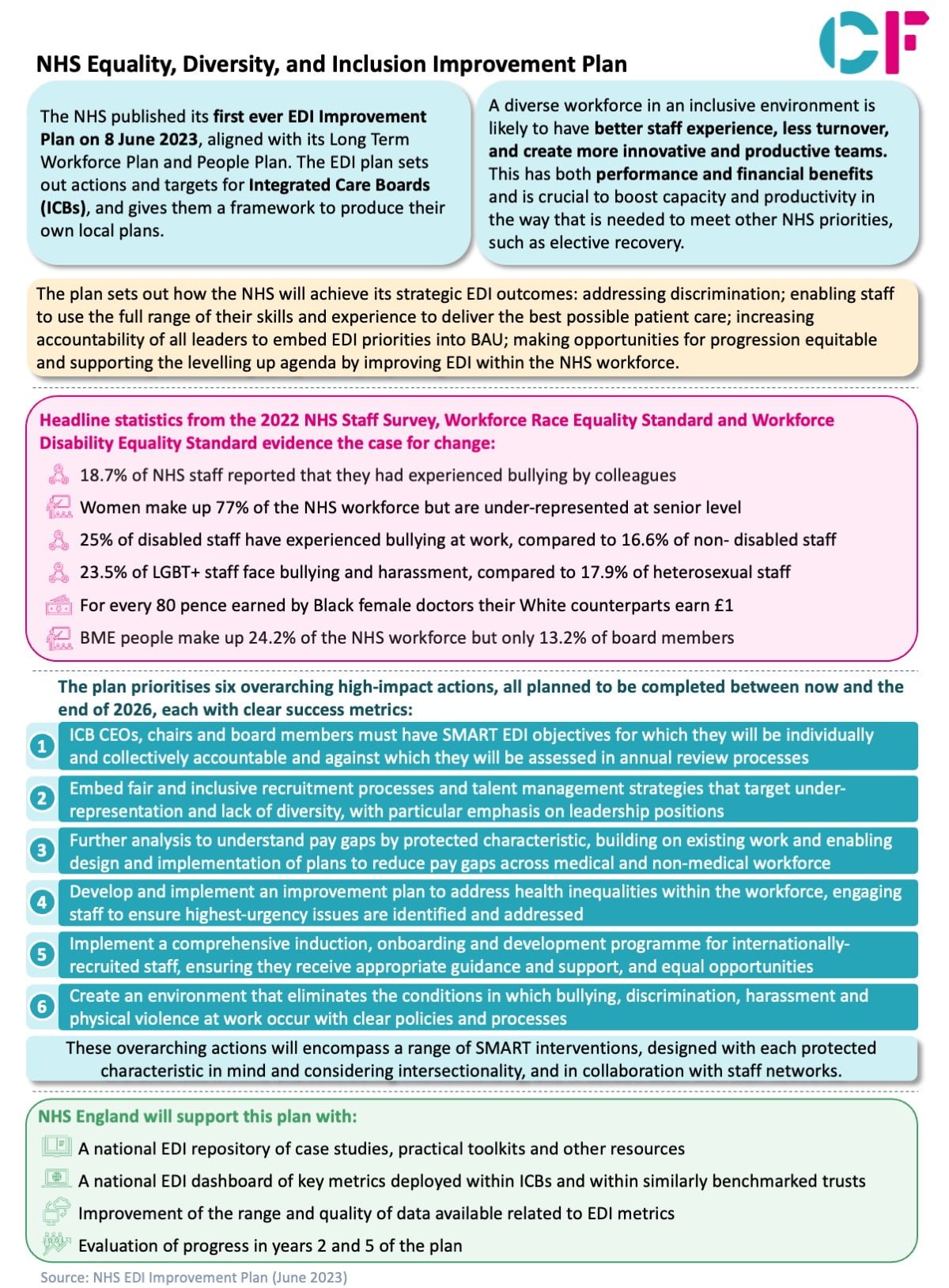 To delve into the comprehensive details, you can access the full report.