On 30th June 2023, the NHS published its first comprehensive, long term, workforce plan. Representing a 'once-in-a-generation' opportunity, the NHS Long Term Workforce Plan sets out how the NHS will sustainably address workforce challenges over the coming 15 years.
The Plan has been developed in close partnership with staff groups and wider experts, and has received support from the government, who have backed the plan with over £2.4 billion over five years to fund additional education and training places on top of existing funding commitments.
The certainty of confirmed funding up to 2028 allows the plan to define actions locally, regionally, and nationally, to address three priority areas:
1. Train – Grow the workforce
2. Retain – Embed the right culture and improve retention
3. Reform – Working and training differently
Our latest snapshot provides a summary of the plan and its key next steps: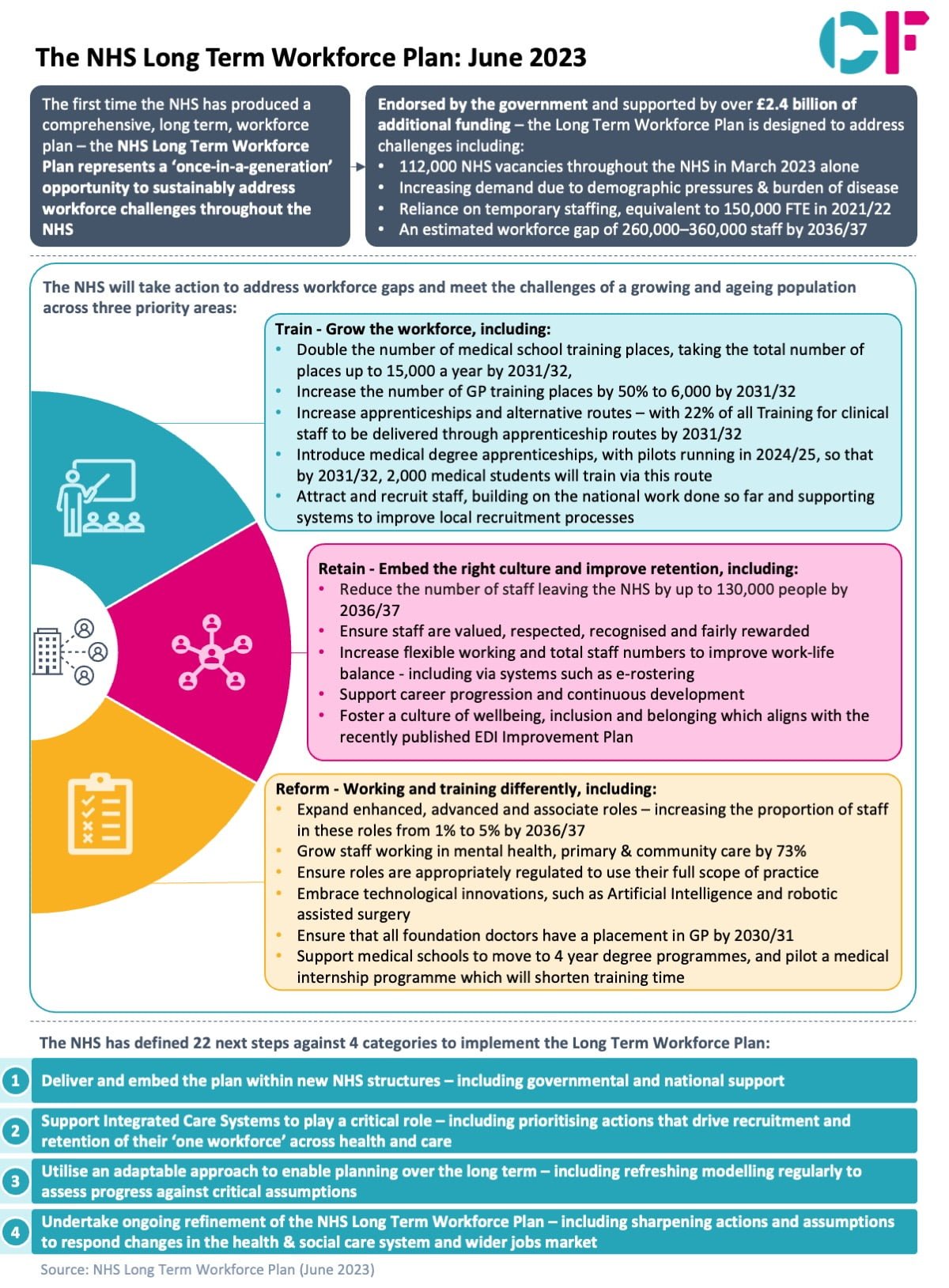 Find the full report here.