We are thrilled to be highly commended for Best Use of Thought Leadership, and have one of our own win Young Consultant of the Year at the MCA Awards 2023!
The MCA is the Management Consultancies Association which acts as the voice of the consulting industry and represents the UK's leading management consultancy firms. The MCA awards is an annual event celebrating the value and impact of consulting in both the private and public sector.
This year CF was shortlisted for awards in two project categories and three individual categories, after the MCA received a record number of entries. In last night's awards ceremony, CF walked away with two awards:
Highly commended for 'Best Use of Thought Leadership' – Our groundbreaking analysis with NHS Confederation on the economic value of NHS investment changed the conversation and contributed to securing ring-fenced funding.
Winner for 'Young Consultant of the Year' – Rhys Thomson who has been at the forefront, leading transformative projects that redefine healthcare standards. His stellar contributions highlight our ethos of championing emerging talent and for pushing the envelope towards consulting excellence.
A summary of our awards:
Highly Commended for 'Best Use of Thought Leadership' – CF's collaboration with NHS Confederation
Our analysis with NHS Confederation, which was featured in the Financial Times, examined five years of longitudinal data across health spending and economic data to show that health spending should be regarded as an investment in driving economic growth. We have continued on since this pivotal report in a series of reports looking at the value of healthcare using the rich data available within the UK. 
In August 2022 against a backdrop of a cost-of-living crisis and strong emphasis on economic growth by the current government, there were clear signals that cuts were going to be needed in public spending. In conversation with NHS Confederation (Confed), the membership body for NHS organisations, we discussed concerns that spending on health and care might be treated as another cost to be minimised rather than an investment in the health and productivity of the country.
We needed to highlight the direct link between health and care funding and the health of our country's workforce and economic activity. We partnered with Confed to create targeted, evidence-based analysis demonstrating the economic value of investment in the NHS, targeting wide dissemination. As a headline to our report, we agreed to focus on the question "What is the economic value of £1 invested in the NHS?".
To conduct our analysis, we brought together a five-year longitudinal dataset at county level covering health spend and activity, workforce, and economic activity, to our knowledge for the first time. We were able to demonstrate that every £1 increase in NHS spend is associated with a £4 increase in GVA and provide evidence for a causal relationship. We also showed evidence for our secondary hypothesis, that increased spend leads to an increase in NHS workforce, which in turns leads to better health outcomes for the population providing a larger and more productive general workforce.
When the statement was released, we were pleased to see that NHS spending had been ring-fenced. We believe our work changed the conversation around economic growth and the NHS and contributed to this positive outcome.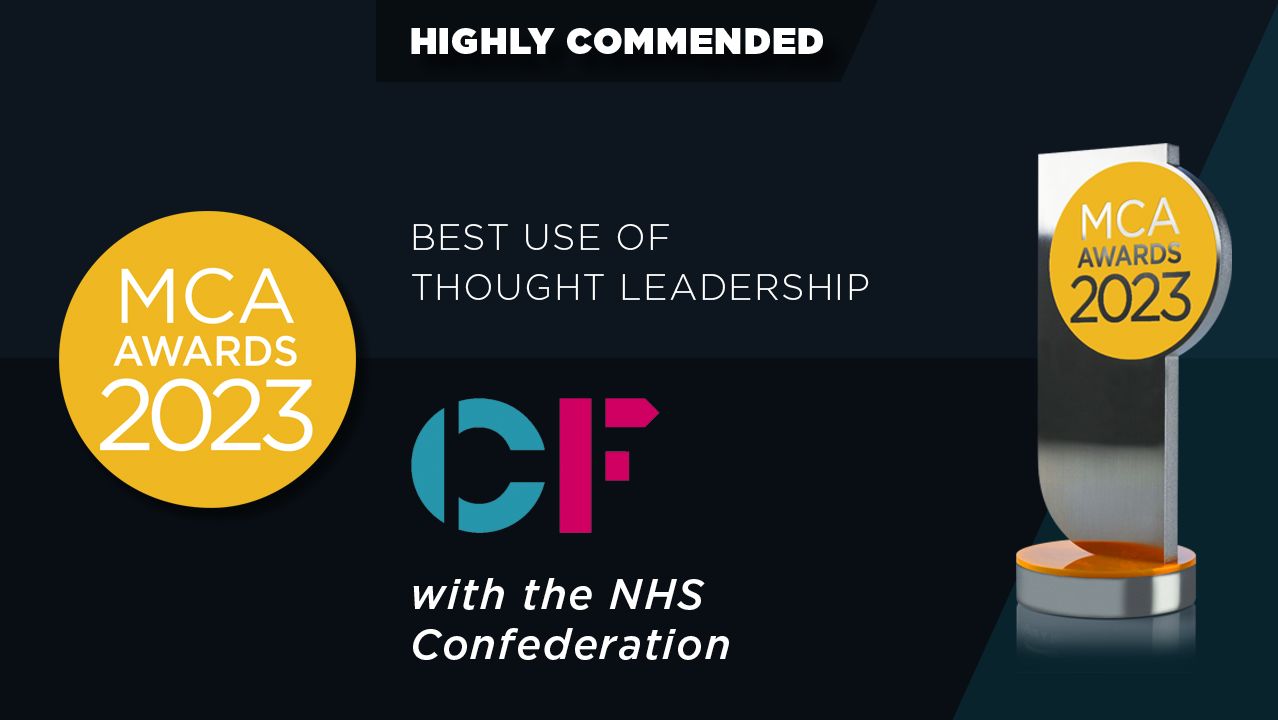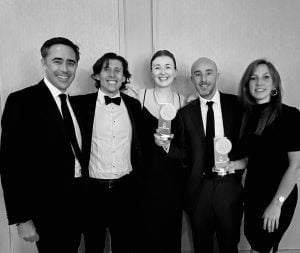 Winner for 'Young Consultant of the Year' – Rhys Thomson
Rhys, Manager at CF, has had a transformative path in consulting, which started as an Analyst at CF, seen him rise to the role of Manager, achieve his Chartered Institute of Management Accountant (CIMA) qualification and establish himself as an indispensable part of the CF team. His journey with us has been nothing short of remarkable and one that underscores our commitment to nurturing rising talent and driving the boundaries to achieve consulting excellence. 
Rhys has grown to be an inspiring and supportive leader as well as a talented and technically capable consultant. He is relentlessly focused on making an impact for patients whilst coaching and developing teams with clients and CF. As a specialist healthcare consultant, Rhys supports the NHS to tackle its most challenging issues.
Rhys's strategic and practical approach creates strong relationships and drives tangible improvements. From managing the capacity of intensive care services across London during COVID-19 to transforming digital health services for over 1.7 million people, his projects have made a positive impact on people's lives.
Rhys' core skills in analytics and problem-solving are unique, and his dedication to finding effective solutions that make a real difference is inspiring. He is a leader and an ambassador of the healthcare consulting industry, and his efforts to improve himself and his colleagues have helped him excel in his role.
Moreover, Rhys's passion for digital health is second to none, as he uses technology to support frontline workers and drive efficiency. His clients have praised him for his effectiveness and his ability to build relationships with stakeholders across healthcare systems. Rhys is a go-to person for colleagues and clients alike, for strategic advice and practical solutions.
Rhys is committed to continuous improvement and led the re-design of CF's analytical training, helping others to grow and develop. He is a true inspiration, and his passion for healthcare consulting is infectious. With Rhys on board, you know that you are getting the very best.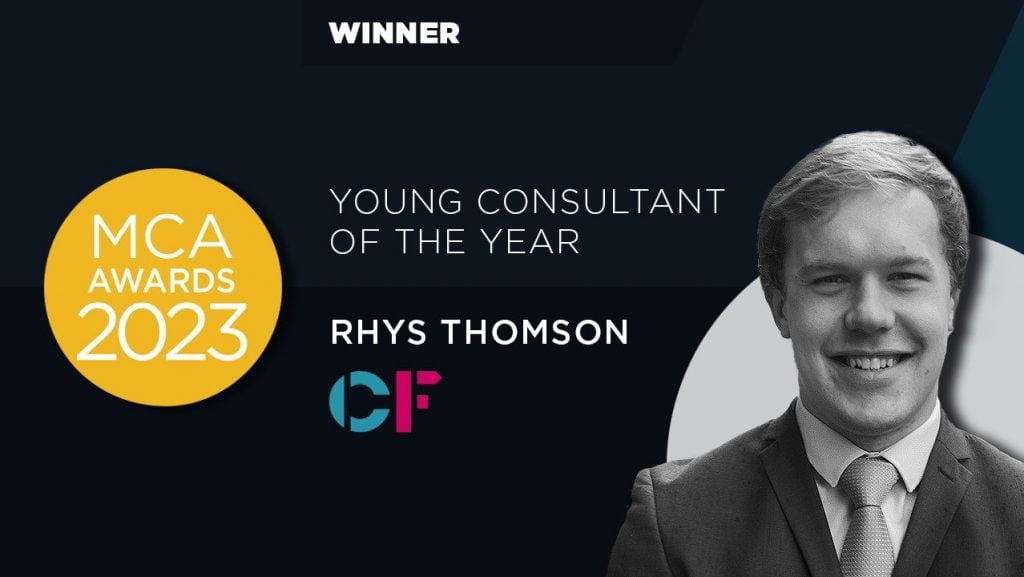 Huge congratulations to our dedicated CF team and our clients whose combined efforts have steered us towards these accomplishments, further solidifying our lasting impact on the NHS.
A big thank you to the Management Consultancies Association for such a splendid evening. Kudos to all the finalists – being amidst such a gathering of phenomenal talent was truly inspirational.
Read more about all our finalists for the MCA Awards 2023.