We are thrilled to announce that Tessa Walton has joined our expert team of Partners, and wish her a warm CF welcome!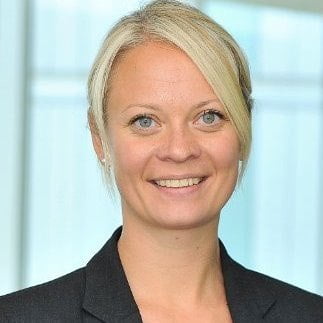 Tessa is a partner at CF with expertise in operational transformation, strategy and programme management. She has a wealth of experience in the NHS and the private sector, including most recently the Vaccine Taskforce and NHSE England.  Tessa was a HSJ Top 100 Influential Leaders Wild Card in 2020, and brings 24 years of NHS management and health consulting experience nationally and internationally, spanning national, regional and local levels. She will be working with clients in the NHS and life sciences sector as part of our consulting and data innovation practices.
In NHSE, Tessa's rich experience led her to be asked to lead the set up, design and planning for the NHSE vaccine programme. Here, Tessa was responsible for creating the infrastructure to deploy the vaccine across the NHS; including workforce planning, logistics, estates and consumables, delivery model design and the financial business case.  Tessa also worked at the Vaccine Taskforce hosted by BEIS where she led supply chain, logistics, security and managing the interface with key partners, including DHSC, PHE, NHSE/I, Scotland, Wales, NI, Crown Dependencies and Overseas Territories via the FCDO.  This was made a huge success in part due to the relationships Tessa developed and maintained across manufacturers and deployment partners.
This national experience sits amongst a huge breadth of further leadership experience including being the Director of Performance and Improvement for NHSE/I London region and Director of Delivery for NHS England overseeing NHS RightCare national programme and the set up of a Delivery Unit.
Tessa also brings over 10 years of consultancy experience to the ranks of CF. Tessa founded and led Spinnaker Health Consulting, co-founded and led Right Place Consulting Ltd, and has worked for EY and Tribal Consulting. This allowed Tessa to turn her expertise to systems across the UK to deliver high impact changes and improve patient outcomes, specialising in clinical strategy and emergency care improvement at organisational and system level.
Before entering consulting, Tessa came from a background of NHS operational experience, working in Acute hospitals. Tessa was the Divisional Manager for Surgery at UCLH NHS Foundation Trust overseeing a £100m turnover division. In her time in this role, she delivered successfully the 18-week target across all specialities and Tessa supported its research and academic agenda in partnership with UCL. During her time at UCLH she also acted as General Manager for Infection, Outpatient Services Manager for Women & Children and Performance Manager for Orthopaedics & Vascular to name but a few.
Outside of her work in healthcare, Tessa is a keen sailor and cyclist, having completed multiple charity cycles from London to Paris, London to Amsterdam, and Isle of Wight. We are extremely delighted to welcome Tessa into CF and know that her experience, expertise and interests will enrich our teams!
Tessa's strong NHS strategic, operational and programme management background with specialist knowledge in clinical service strategy and urgent care means that she will be extremely well positioned to lead work both with our NHS teams and our life sciences and pharma teams. Her unique experience leading work between the two industries provides her with a unique understanding of the relationships between the two and how this can be used to drive improvements to patient outcomes, and we are delighted to have her join us at CF.