On the 1 July 2022, Integrated Care Systems became formally established across England under the Health and Care Act 2022.
This legislation is designed to make it easier for health and social care organisations to deliver services for their local population.
We have produced a one-page summary snapshot on the main themes from the Act as well as additional resources around ICSs below.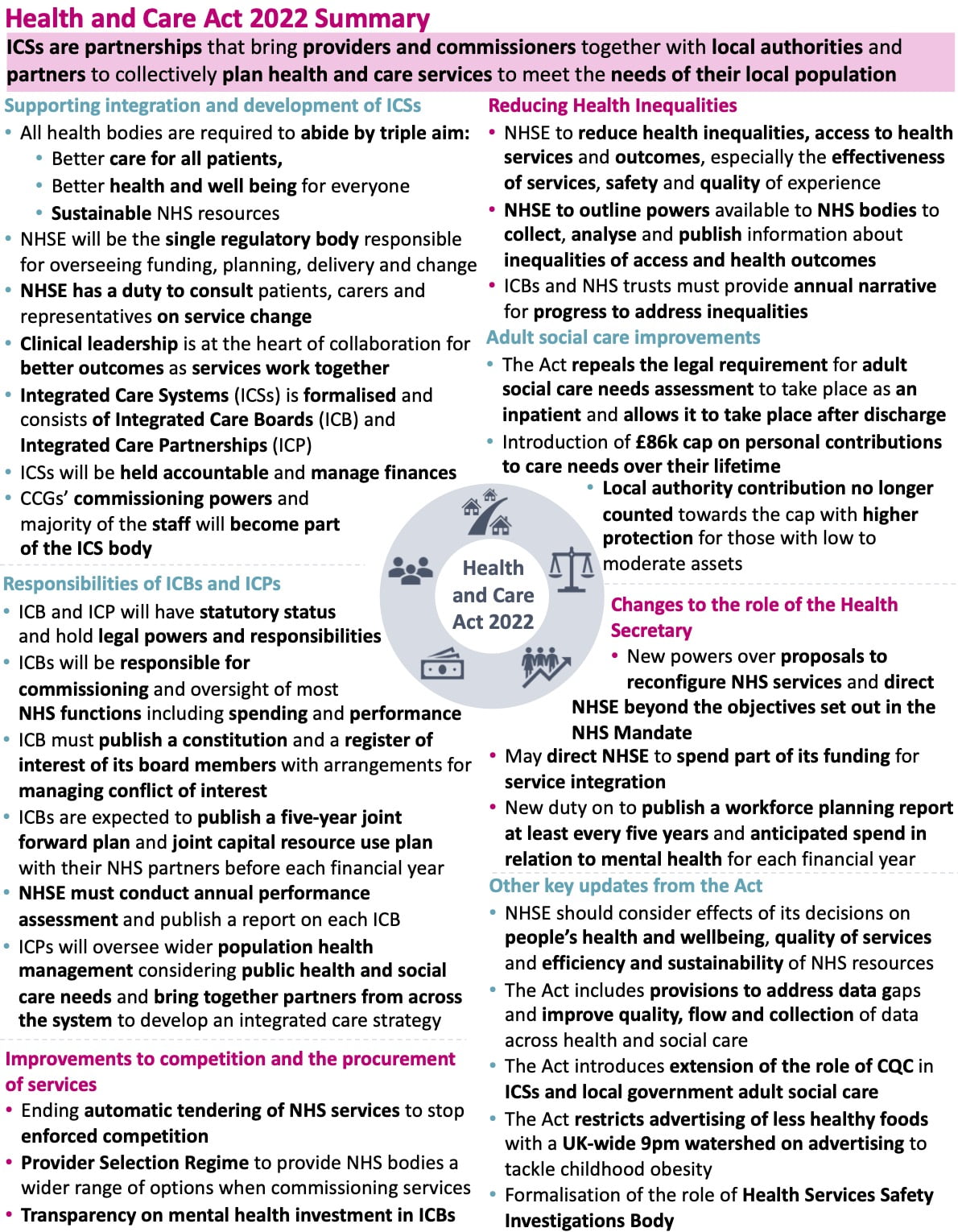 Click here to watch the video interview with Professor Donna Hall, Chair of the Bolton NHS Foundation Trust on her insights on how ICSs work well together.
Click here to read about the relationship between deprivation and integration in ICSs.
Click here to watch the latest King's Fund animation supported by CF on how ICSs work.